Light tube for low-energy houses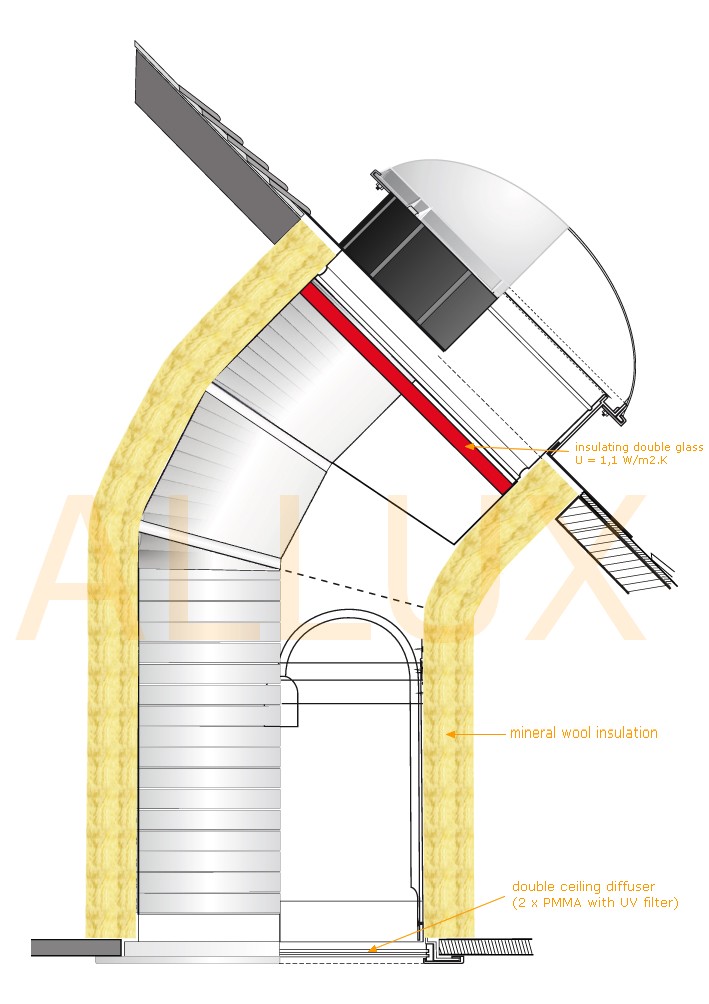 Light tubes ALLUX (all diameters) can be enhanced with isolating double glass which is attached to the roof part of light tube.
Simultaneously, tube is insulated along its entire length in this case.
This additional adjustment significantly improves the thermal insulation parameters of light tubes.
More information:
Light tubes ALLUX – delivery for passive houses, Praha 4 (30 pcs in total)