Notice from director
Dear costumers,
lately we have received a lot of questions about insulating double glasses inserted to tubes for better thermo insulating parameters of light tubes.
Because of the fact that our competition is spreading false information and it leads to confusion of our customers, let me introduce you some facts here:
insulating double glass to tube of a light tube is inserted only for thermo insulating purposes, not as a prevention from origination of condensate. Top class light tube has to be able to work with
condensate even in a case when you don't buy insulating double glass as an ACCESSORY.
if your retailer tells you that without an insulating double glass, which is and OPTIONAL ACCESSORY, there will be water leaking from your light tube, we recommend you to contact another company.
How our light tube ALLUX deals with a problem of condensate (water) without insulating double glass?
in the roof part of a light tube we have a massive condensate drain, more here: Condensate drain
cupola of a light tube is made from an unbreakable polycarbonate (plastic). Plastic is a thermo isolator, not thermo conductor. That minimizes creating of condensate.
all light tubes ALLUX are standardly delivered with double ceiling diffuser, more at: Diffuser
we always recommend thermally insulated bases for flat roofs, more here: Insulated base

we offer only top class assembly; we realize montages of light tubes and skylights ( www.allux.cz ) for more than 10 years and we are still improving our skills.
When should I obtain insulating double glass for my light tube ALLUX?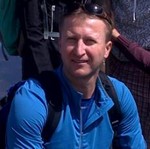 I want to thank you for your attention and we wish you good luck in choosing the right light tube and a company which is able to install it professionally.

Ing. Jan Volhejn